Infocus Concepts
InFocus Printing is an advertising specialties distributor working with thousands of manufacturers to bring you the best in class promotional items that will enhance your marketing, build your brand and inspire repeat business. Promotional items include everything from customized pens and magnets to trade dress and signage and run the gamut in between. If you can think it, we can ink it!
We bring over a decade of sales and marketing expertise to the table and want to work with you to determine what kinds of things you can best offer your audience and how to effectively leverage those to differentiate yourself from the pack and make a lasting impact in your market.
For our local clientele:
We provide custom screen printing & graphics. We are here to help you find ways to promote your company, organization, club or cause.
We Promote you!
Featured Item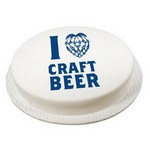 Beer Blizzard Beverage Insulator
Beer Blizzard the ice cube for your can! This plastic cube is specifically designed to fit in the bottom of any can. Keep drinks cold for 30 minutes. Store discs in freezer when not in use. As seen on...
$1.49 - $2.59
Signature Showrooms